Common Las Vegas Air Conditioning Problems to Avoid
January 13, 2021
/
/
Comments Off

on Common Las Vegas Air Conditioning Problems to Avoid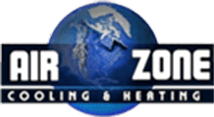 Our goal is to keep our customers informed. When you are informed, you can avoid high or unnecessary Las Vegas air conditioning repair costs. Here are some of the most common air conditioning problems. 
The Air Conditioner Runs Constantly
When your Las Vegas air conditioning system is running constantly, something may be wrong. Try changing your filter to make sure enough air is being pulled. Or, you may have to replace your thermostat since you could possibly have a faulty thermostat.
The Air is Not Cold
If your air is not cooling down your air conditioning system may need coolant. A preventative measure is to schedule tune-ups. With scheduled maintenance, low coolant levels will be checked ahead of time.
No Power
No power can be a result of a blown fuse or tripped breaker. Check both the breaker inside the house and the fuse panel next to the air conditioner. If these are not the problem, call for air conditioning service.
Ice on the Lines
If your filter is dirty the lines can likely freeze. To avoid this, change your filters at least every three months.
To avoid the above issues and other common problems, it is important to maintain your air conditioner with annual tune-ups. A tune-up will prevent these problems by correcting them before they happen, it ensures your system is working properly and increases efficiency. Call Air Zone Cooling & Heating at 702-240-9663 to schedule an appointment.
All content provided on the Air Zone Cooling & Heating blog is for informational purposes only. The owner of this blog makes no representations as to the accuracy or completeness of any information on this site or found by following any link on this site.
Let us know the best way to reach you and we'll contact you soon to schedule your service!
* Indicates required questions