How Should I Prepare My AC Unit For The Warmer Months?
January 14, 2021
/
/
Comments Off

on How Should I Prepare My AC Unit For The Warmer Months?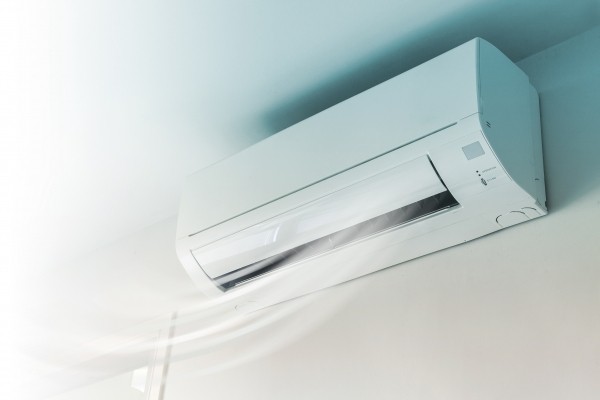 It is best to be proactive rather than reactive when you are preparing your HVAC system for the upcoming summer weather. Some items may be done and checking by an average DIY homeowner, while others need a service call by a professional to check their entire system before you need the AC in hot weather.
Homeowner Checklist
As a homeowner, you can perform a few basic tasks on your HVAC system to ensure it will work properly. Clean your outdoor unit to remove all leaves and debris from on top of the unit and around it. Some people use grass or weed killer to spray about one foot around the unit in all directions to prevent grass from interfering with the operation throughout the year.
Check all of your indoor air registers that supply the air conditioning to your home. Make certain they are all open and dust them to remove any debris from them. Each one should not be blocked by any item or your unit will work inefficiently and harder. Move any furniture away from the vents that you may have placed there in the winter months.
Professional HVAC Checklist
When you call a professional to check your air conditioning system in the spring, they will perform many tasks, examinations, and preventative maintenance. All electrical connections are examined and tightened as needed. The connections are measured to ensure they have the correct voltage and current in the motors. All moving parts are checked so they do not cause friction and eventually cause the part to fail and need replacing. Your thermostat will be checked to make certain that your unit cuts on, runs and cuts off, as it should.
All of the air conditioning coils will be checked in order for your unit to function correctly and efficiently. The refrigerant level will be checked to make certain it will provide effective cooling in your home.
All of the blower components are checked as needed for your system to operate correctly. This allows the best airflow possible for energy efficiency. Having a professional check your HVAC system in the spring before the heat of summer hits prevents you from having to place an emergency call when it is sweltering outside. You also save a considerable amount of energy when you have scheduled preventative maintenance by a professional. The best rule of thumb is to have your entire system checked in the spring before using the air conditioning and again in the fall before using the heat.
If you need AC unit maintenance, contact the team at Air Zone Cooling & Heating today. 
All content provided on the Air Zone Cooling & Heating blog is for informational purposes only. The owner of this blog makes no representations as to the accuracy or completeness of any information on this site or found by following any link on this site.
Let us know the best way to reach you and we'll contact you soon to schedule your service!
* Indicates required questions