Three Important Air Conditioning Parts for Summer in Las Vegas
January 13, 2021
/
/
Comments Off

on Three Important Air Conditioning Parts for Summer in Las Vegas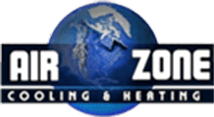 Keeping cool in the heat is important, and one of the ways that can be accomplished is through air conditioning. These appliances have to be carefully maintained in order to continue functioning properly. There are three parts in an air conditioner that are essential for giving cold air.
The Coil
The first part of an air conditioner is to maintain is the evaporator coils, which are connected to a different area of a furnace than heat exchangers and serve a different purpose, though they are still located in the unit itself. The place evaporator coils are found is within a metal casing that's attached to the furnace. The way the coils work is through activation when there is a requirement for cooled air. The activation causes the coils to put the cooled air out, and then the blower pushes the chilled air through ducts until it reaches the vent where it's expelled. The coils themselves are attached to the condensing unit outside of a structure.
The Condenser
Also located outside of a structure is the second element that needs to be maintained, also known as the condensing unit. This is apart from the furnace and carries refrigerant that gets cooled by exchanging hot air from outside of the unit. The unit then compresses and condenses the gas into liquid and pushes it along a metal line, where it's carried along until it reaches the evaporator coils. Once there, small sprayers release the liquid to lessen pressure and change it back into gas. While the liquid undergoes transformation, it soaks in the heat and drops the temperature to create chilled air in the blower. At that point, the refrigerant travels back out of the condenser and goes through the same process again, as long as the unit is being activated to release cold air.
The Lines
The third and final most important item that must be maintained are the refrigerant lines, or the metal lines that allow the liquid to travel to the coils and back to the condenser. They are generally constructed of copper or aluminum to withstand temperatures above the normal range.
The maintenance of these three parts is essential for a properly functioning air conditioning unit, regardless of where it's located. It's wise to have a professional check for issues in any of these parts to prevent expensive or irreplaceable damage.
All content provided on the Air Zone Cooling & Heating blog is for informational purposes only. The owner of this blog makes no representations as to the accuracy or completeness of any information on this site or found by following any link on this site.
Let us know the best way to reach you and we'll contact you soon to schedule your service!
* Indicates required questions