What Is The Difference In Air Conditioning Prices?
January 13, 2021
/
/
Comments Off

on What Is The Difference In Air Conditioning Prices?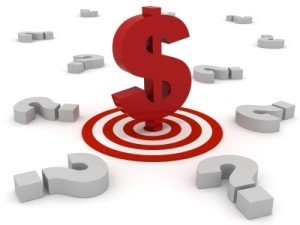 Have you noticed a big difference in air conditioning prices when shopping for a unit to cool off your house? While air conditioners are moderately expensive, not all of the low cost or high cost air conditioners are cost-effective over the long run. As with many things, you get what you pay for, so low cost air conditioners are typically poor quality and may not last with continued use. This can result in high air conditioning maintenance and repair bills. Low cost or cheap air conditioning prices tend to be found on discount, some which have very low energy efficiency ratings. Basically, the lower the energy efficiency rating, the less effective the unit is in producing cold air with regards to how much power it requires. A low cost air conditioning unit with a low energy rating will quickly result in much higher monthly power or electricity bills, easily costing you hundreds of additional dollars over the summer months. So, in the case of low cost, air conditioning prices are only telling a small amount of the total story.
Expensive air conditioning prices are typically associated with the top of the line, highly energy efficient air conditioners. If you live in a warm climate where you use this type of cooling system over many, many months, it may be well worth your while to invest in the more expensive model. If, however, you live in a moderate climate where you only use the system for a month or two over the summer, it may take several years of use before you make up the difference in the price of saving on the energy bill. In this case, it is important to do some additional calculation about your energy saving and the air conditioning prices to see if the installation will actually save you money.
Keep in mind new innovations in energy efficiency, "green products" and even alternative sources of energy and therefore what is a highly efficient and energy saving system today may be outdated in just a few short years.
Air conditioning systems are the most expensive, but they do provide air conditioning throughout the entire physical structure of your home. Carefully considering what you want and how much you plan to use your air conditioner will help determine what a reasonable air conditioning price would be for your home.
If you have any questions about selecting the right air conditioner for your home, air conditioner prices, contact us. We are happy to help!
All content provided on the Air Zone Cooling & Heating blog is for informational purposes only. The owner of this blog makes no representations as to the accuracy or completeness of any information on this site or found by following any link on this site.
Let us know the best way to reach you and we'll contact you soon to schedule your service!
* Indicates required questions