3 Ways to Save Money Cooling Your Home This Summer
January 13, 2021
/
/
Comments Off

on 3 Ways to Save Money Cooling Your Home This Summer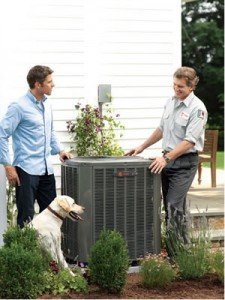 For many people the sound of the air conditioner running in summer means only two things, the first being relief from the heat, the second is the sound of cash flying out of their wallets to pay for it. In the summer months, cooling your home may takes upwards of 43 percent of your monthly power bill, which is staggering to think about. Of course there are new energy efficient AC units which are energy star rated that can save you money on your electric bill. Yet there are other more cost effective ways to reduce the cost of cooling your home that you can tap into. Lets discuss some ways to help save you money on your cooling costs this year, including AC repair tips and basic air conditioning maintenance.

Maintain AC with yearly inspections

Did you know that having your AC unit inspected regularly as part of your air conditioning maintenance plan can help to reduce your power bill? Yearly inspections can discover problems that can be corrected easily, and these problems if left unchecked can cause your AC unit to over work and expend more power to properly cool your home. Air conditioners truly need an annual tune-up in order to run at peak performance, and this tune up can take the place of a routine inspection. When your AC unit is running at peak performance, you will reduce your power expenditure on cooling costs.

Replace air filters regularly

This is vital to keeping your cooling costs down. Air filters become dirty and clogged after about 3 months of use. If your filter becomes dirty or clogged the air flow in your home will be reduced, causing your unit to expend more power in an attempt to cool your home. Basically dirty air filters cause your AC unit to overwork itself, resulting in increased power consumption. It costs less to replace an air filter than it would to ignore the problem. If you can hear a whistle coming from your filter area before the 3 month mark, replace the air filter.

Adjust the thermostat when you're not home

Studies have shown that by simply raising the temperature when you are leaving the house, you can save upwards of 15 percent on your home cooling costs. You can also raise the temperature at night when it is much cooler, and this too will save you money on your cooling costs. You can also opt to have Air Zone Cooling and Heating install a programmable thermostat which will ensure that your homes temperatures are set to the desired temperatures without needing to be constantly manually adjusted.

If your AC unit needs service, call the professionals at Air Zone Cooling and Heating. Our HVAC technicians provide high quality service at an affordable price. We strive to keep each and every customer happy, in fact we won the Super Service Award with Angie's List for doing just that. We can also advise you on how to best reduce your cooling costs this summer, as well as yearly AC unit tune ups. Call us today for your yearly inspection and tune up.
All content provided on the Air Zone Cooling & Heating blog is for informational purposes only. The owner of this blog makes no representations as to the accuracy or completeness of any information on this site or found by following any link on this site.
Let us know the best way to reach you and we'll contact you soon to schedule your service!
* Indicates required questions