The Importance of a Yearly AC Tune-Up
January 13, 2021
/
/
Comments Off

on The Importance of a Yearly AC Tune-Up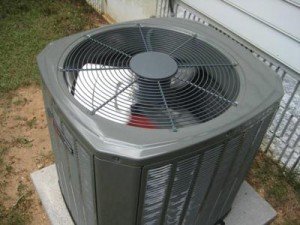 Preventative maintenance can alleviate the likelihood that your air conditioner will fail at a time when you need it most.  Air conditioners are fairly simple appliances, but if one or more things go haywire, you and your loved ones will certainly become uncomfortable.  Savvy homeowners know that annual tune-ups to their air conditioner can help maximize the lifespan of the air conditioner and can decrease the likelihood of malfunction.  Tuning up an air conditioner is usually a much cheaper proposition than waiting for something to fail.  
For those with little air conditioning experience, air conditioners have 3 main components. The compressor, condenser, and evaporator work together to convert warm air to cool, comfortable air in your home. There are about a dozen other parts found in most air conditioners, and during a routine tune-up, a professional is able to diagnose existing problems, identify potential problems, and apply appropriate corrective measures. During a tune-up, a heating and cooling expert can measure the amount of refrigerant found within the air conditioner and determine whether a leak is present in the line. After fixing a leak and adding coolant, additional corrective and preventative measures can result in the air conditioner increasing its lifespan and consistently providing you and your loved ones with relief from the heat.
By engaging in preventative maintenance, homeowners can avoid sudden breakdowns during the hottest days of the year.  We all know how difficult it can be to get a licensed and fully insured air conditioner repair man or woman to the house during a heatwave.  If you would rather pay a little upfront to avoid paying a lot more later, both economically and in terms of your comfort, contact the professionals at Air Zone Cooling and Heating today to schedule an AC tune-up before the summer heat sets in!
All content provided on the Air Zone Cooling & Heating blog is for informational purposes only. The owner of this blog makes no representations as to the accuracy or completeness of any information on this site or found by following any link on this site.
Let us know the best way to reach you and we'll contact you soon to schedule your service!
* Indicates required questions