Air Conditioning and Preventive Measures
January 13, 2021
/
/
Comments Off

on Air Conditioning and Preventive Measures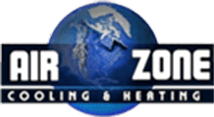 Air conditioning is an essential part of home improvement, when the temperature rises outside; all of us try to find comfort and coolness in our homes. You will see a variety of air conditioning models that are designed to suit the needs and requirements of different people. If you are looking for a new air conditioner or want to replace the existing model, call an expert to go over your options. The central Units makes the use of the advances technology and have the power and capability of keeping entire house cool with its central cooling feature.
Preventive Maintenance
Most of us think that air conditioners can be switched on and off anytime we want to regulate the temperature of our room , although, an air cooling system is much more than just that. The AC not only regulates the quantity of air in the room, but also influences the moisture and humidity amount. The unit also effects the energy consumption. When you switch on and off your air conditioner frequently, it consumes more energy and increases your power bill.
There are few important things that must be kept in mind so that you can get full efficiency out of your air conditioning system and also keep your power bill in control.
You must regularly inspect your system as:
Checking system functions regularly
Checking connections and other electrical components regularly
Ensure for proper airflow and change filters to keep the flow consistent
Check for Freon leakage
A well maintained air conditioning system will help you get full efficiency and cooling for long.
All content provided on the Air Zone Cooling & Heating blog is for informational purposes only. The owner of this blog makes no representations as to the accuracy or completeness of any information on this site or found by following any link on this site.
Let us know the best way to reach you and we'll contact you soon to schedule your service!
* Indicates required questions