Air Conditioning Repair: What You Need To Know To Be Safe
January 13, 2021
/
/
Comments Off

on Air Conditioning Repair: What You Need To Know To Be Safe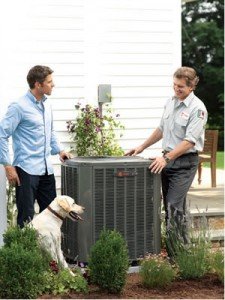 There are a great number of air conditioning repair options that are fairly straight forward and easy to do for the average handyman, however there are also some aspects to air conditioning repair that should be well understood before starting any repair project. 
When it comes to air conditioning repair it is to be completely disconnected from the electrical outlet before starting on the repair. Simply turning the unit control into the off position is not all that is needed, rather the unit needs to be completely unplugged or the wiring disconnected to the power source. This is particularly important when working within the system or around the fan area of the air conditioning unit. 
In some cases where the forced air cooling systems are used the installation may have been done improperly and the vent lines from the air conditioner may have been incorrectly hooked to the sewage lines or the plumbing vents. In these situations, the system can build up levels of bacteria in the damp, moist conditions created in the lines plus sewer gases can also back up through the air conditioner. If any odor is noticed in the air conditioning system or in the air when it is on, do not attempt to repair yourself, the best option is to turn the unit off and immediately contact a trained and certified technician. 
All content provided on the Air Zone Cooling & Heating blog is for informational purposes only. The owner of this blog makes no representations as to the accuracy or completeness of any information on this site or found by following any link on this site.
Let us know the best way to reach you and we'll contact you soon to schedule your service!
* Indicates required questions