Air Conditioning Repair: Why Are Ducts Important For AC Performance?
January 13, 2021
/
/
Comments Off

on Air Conditioning Repair: Why Are Ducts Important For AC Performance?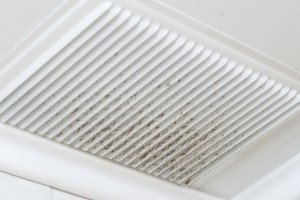 Ducts are used in many air conditioning systems to move cooled air throughout your home. Issues may arise as cooled air moves through the ductworks of your home. It's important to have efficient and comfortable cooling in your home, especially in Las Vegas during the summer months.
Why are Ducts Important for Air Conditioning?
Ducts have to move all heated and cooled air throughout your home. Overtime, this can take a toll on your ducts. For example, if your ducts are leaking or they have holes in them, your heated or cooled air will leak out. This is wasteful and will make you uncomfortable. Not to mention, increase utility bills because your system will begin to work harder to cool the home.
Why Should You Consider Duct Sealing?
Duct sealing is the sealing of leaks in air ducts to reduce air leakage. Air pressure combined with air duct leakage can lead to a loss of energy in an air conditioning system (Wikipedia). If you notice your utility bills in the summer months above average, or notice rooms that are difficult to cool, you will want to consider duct sealing. It's a great way to reduce waste of energy, reduce utility bills and keep your home comfortable.
Air Zone Cooling and Heating does not provide duct cleaning or duct sealing so we have partnered with Indoor Air Solutions in Las Vegas to provide air conditioning customers in Las Vegas quality duct cleaning. For customers in Las Vegas that need reliable and quality air conditioning repair in Las Vegas, contact Air Zone!
All content provided on the Air Zone Cooling & Heating blog is for informational purposes only. The owner of this blog makes no representations as to the accuracy or completeness of any information on this site or found by following any link on this site.
Let us know the best way to reach you and we'll contact you soon to schedule your service!
* Indicates required questions