Maintaining Your Central Air Conditioning System
January 13, 2021
/
/
Comments Off

on Maintaining Your Central Air Conditioning System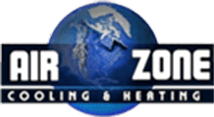 Las Vegas homeowners can take steps to service their central air conditioning unit themselves; although in most cases, homeowners should opt for professional HVAC specialists who are trained with repairs and installations concerning air conditioning units. Nonetheless, there are some things that homeowners can do to help their air conditioning unit themselves before they call a professional.
Filters
Filters should be changed every month in the summer time if not every three months. When the Las Vegas air conditioning units are constantly operating during these hot days, it is very important to keep the filters clean to ensure proper air flow throughout the system. Clogged or dirty filters make the air conditioning system work harder resulting in higher power bills.
Thermostat
Make sure your thermostat is working properly and make sure the batteries are good.
Breakers
Check your circuit breaker and make sure it has not tripped. Also look to see if the air conditioning unit outside is properly plugged in.
Condensing Units
Homeowners should make sure the area around the condenser is clean. Remove any debris around the air conditioning unit, such as leaves and dirt. In other cases, we recommend contacting an HVAC professional for major repairs.
Again, for those who need central air conditioning in Las Vegas should opt for professional HVAC specialists like Air Zone Cooling & Heating to assist them with servicing their unit.
All content provided on the Air Zone Cooling & Heating blog is for informational purposes only. The owner of this blog makes no representations as to the accuracy or completeness of any information on this site or found by following any link on this site.
Let us know the best way to reach you and we'll contact you soon to schedule your service!
* Indicates required questions