Signs Your Air Conditioning System Needs to be Replaced
January 13, 2021
/
/
Comments Off

on Signs Your Air Conditioning System Needs to be Replaced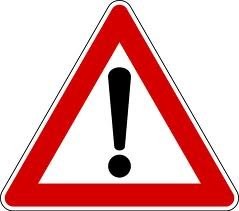 Nothing is more miserable than being stuck in a hot and muggy house in the heat of summer, especially in Las Vegas. Therefore spring, before the sweltering heat of summer sets in, is the best time to have a home's air conditioning system checked. Replacing a home's central air unit is a big investment, so homeowners should look for a few signs to let them know it's time to replace the system.
Older Air Conditioning Systems
The life and efficiency of a central air conditioning system varies anywhere from ten to thirty years. When homeowners move into a new house, it is important to find out the age of the appliance and any history of repairs. The life of a system can also depend on the quality of the brand and the type of unit. Naturally, systems belonging to homes in warmer states endure more wear and tear and generally need to be replaced sooner than systems in cooler climes. Typically when a repair bill reaches 50 percent of the value of the central air system, it needs to be replaced.
Increase in Utility Bill
If an increase in the utility bill occurs, it may be a sign of rapidly declining efficiency of the central air system. Hefty utility bills from a weak air conditioning system can quickly be defrayed once the unit is replaced. A larger amount will be put down at the purchase of the appliance, but money from decreased energy costs will make up for the investment later on. If an HVAC unit is newer, the homeowner should carefully inspect the warranty before deciding to toss out the appliance to make sure repairs and replacement aren't still covered.
Increase in Repairs
An air conditioning system that needs to be repaired more and more frequently may need to be replaced. It is prudent for homeowners to keep a history of repairs that is easily tracked for cost and frequency. Frequent small repairs that don't seem expensive can add up quickly, often reaching near the purchase price of a new unit.
Slow Operating
Older and deteriorating central air systems will take longer to get started and have difficulty in keeping up with the temperature set at the thermostat. Cooling performance is rated by the length of time it takes to cool the home, how well the cooling is maintained at the preset temperature on the thermostat and the level of comfort felt by the family.
All content provided on the Air Zone Cooling & Heating blog is for informational purposes only. The owner of this blog makes no representations as to the accuracy or completeness of any information on this site or found by following any link on this site.
Let us know the best way to reach you and we'll contact you soon to schedule your service!
* Indicates required questions