The Importance of a Good Thermostat and Filter
January 13, 2021
/
/
Comments Off

on The Importance of a Good Thermostat and Filter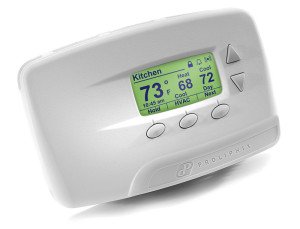 Your home is that one place where you spend a huge part of your day. Needless to say, it has to be comfortable and welcoming. But there are times when external factors ruin your comfort like the current times. Winter is here and all your heating appliances like thermostat and your filter need to be in top condition. It is extremely important to have a good thermostat and filter.
A good filter keeps the air inside your home clean and without allergens. Not just that, it increases the overall air quality by improving the efficiency of your heating system. Without the filter, all the dust and dirt would get inside your home. This is why you need to get a good filter as it will maintain the health of you and your family members.
You also require a good thermostat so that the temperatures inside your house are regulated and your comfort is maximized. The best way to go about this is to invest in a programmable thermostat that would serve you well in all the seasons.
Although your filter and thermostat are relatively simple elements of your house, their failure can have disastrous effects. If your filter stops working, your house and the breathing air would be full of allergens, dust particles and other things that you simply want to keep away from your home. Your thermostat, on the other hand, would completely take away your comfort and warmth if it happens to stop working during the winter months. It would be almost unbearable.
The main goal of getting a good filter and thermostat is that your system would receive adequate maintenance all year round. These are important systems in your house, even if they are small, and you need to maintain them properly for their efficient working. Thus, always get regular checkups done on your existing systems by a professional who knows what they are doing. They will tell you if your systems need any repairs in the current time or the months to come. Always service your heating and cooling system at least a month before they would be needed.
Following the above measures would ensure that the cold and harsh winter months would pass by without taking away your comfort.
If you need heating repairs or service, you can contact us at Las Vegas Air Zone Cooling & Heating.
All content provided on the Air Zone Cooling & Heating blog is for informational purposes only. The owner of this blog makes no representations as to the accuracy or completeness of any information on this site or found by following any link on this site.
Let us know the best way to reach you and we'll contact you soon to schedule your service!
* Indicates required questions