Uneven Air Conditioning and Heating May Be Telling You That It's Time For Repair
January 13, 2021
/
/
Comments Off

on Uneven Air Conditioning and Heating May Be Telling You That It's Time For Repair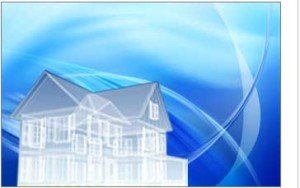 As the nights get colder and the days remain warm furnaces and air conditioning units have a great demand placed on them. Here, in Las Vegas, Nevada that is exactly the conditions we face and maintaining these systems becomes a priority if we are going to remain comfortable.
If you notice uneven air conditioning and heating in your home it could be a very minor problem such as a vent becoming, accidentally, shut or a piece of furniture being moved in front of a vent. Maybe the vents just need to a once over from a vacuum cleaner. Even a window, just being open a crack, can suck cool or warm air from a room without you even realizing it's happening.
Once you've checked for these causes and addressed any issues, if you still notice uneven air conditioning and heating, then it's time to call a professional. We, at Air Zone Cooling and Heating are here to help. We want to make sure that your units are functioning at their best and are as energy efficient as possible. We can address the internal problems of your air conditioning and heating units. It's possible that duct work has become cracked, leaking precious cooled or heated air away from it's intended destination. Or, the internal filters of your system may need a professional deep cleaning. Let us help you address any of these problems and get your air conditioning and furnaces working at their optimal best.
Poor insulation may be another culprit. While it's not directly related to your air conditioning unit or furnace, inadequate insulation allows cooled or warm air to escape creating pockets of uneven cooled or warmed air.
Our trained technicians here at Air Zone Cooling and Heating in Las Vegas, Nevada, can visit your home and assess the situation and offer you a solid solution to your problem. Don't neglect these issues and let your problem become more severe. Call Air Zone today. Our main concern is for your comfort during the day and staying warm at night.
All content provided on the Air Zone Cooling & Heating blog is for informational purposes only. The owner of this blog makes no representations as to the accuracy or completeness of any information on this site or found by following any link on this site.
Let us know the best way to reach you and we'll contact you soon to schedule your service!
* Indicates required questions