7 Ways to Lower Your Energy Bill During the Summer
January 13, 2021
/
/
Comments Off

on 7 Ways to Lower Your Energy Bill During the Summer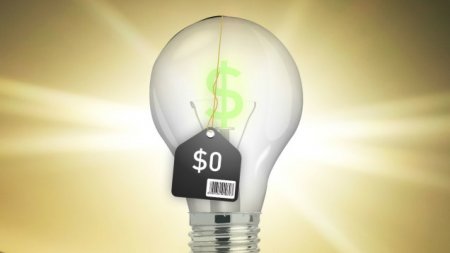 The warmer months are a welcomed change to months of winter. Unfortunately, the hotter temperatures mean running your air conditioning to keep your home comfortable. Using your air conditioning can increase your home's utility bill by 43% according to the U.S. Department of Energy. Here are seven ways for you to stay cool and keep your energy costs low.
Avoid Using the Oven
Using your oven during the summer will increase the temperature inside your home. Instead of using your oven, consider preparing quick meals and salads. If you do use the oven, do so at night when the temperatures are cooler.
Plant Shrubbery and Trees Trees are a natural and aesthetic way to limit the direct sunlight that enters a home. Blocking the sun's direct rays will have an impact on indoor temperatures. By strategically placing trees around an air conditioner, they can improve the air conditioner's efficiency by nearly 10 percent.
Use Fans
Fans will keep the air inside the home circulating. You do not have to install ceiling fans to accomplish these goals; a room fan will also get the job done.
Raise the Thermostat's Temperature
Increasing your thermostat while you are away from home, and at night, can help you lower the air conditioner's cost by 5 to 15 percent. When you are home, you can return the air conditioner to its normal temperature. It is advised that the temperature remain at 78 degrees.

Clean the Air Conditioner Filter Blocked air conditioner filters restrict the amount of airflow and the ability of the condensation to drain, causing the air conditioner to work harder.
Install Solar Screens
Solar screens can block as much as 70 percent of the solar energy from entering the house. Make it a point to place windows screen on windows that face east and west. Solar screens also help to keep insects from entering when the windows are open.
Use Alternative Methods to Keep Cool
Sometimes a little bit of cool water can make a drastic difference. Place a cooled cloth on your neck or get a spray bottle to spritz yourself with water. Also, try to avoid taking warm showers.

Avoiding the heat of the summer is important to staying comfortable and healthy. Staying cool can also increase your energy bill. Using these tips will help you stay cool without breaking the bank.
All content provided on the Air Zone Cooling & Heating blog is for informational purposes only. The owner of this blog makes no representations as to the accuracy or completeness of any information on this site or found by following any link on this site.
Let us know the best way to reach you and we'll contact you soon to schedule your service!
* Indicates required questions