What is Ventilation? Reduce Las Vegas Air Conditioning Costs and Energy Use
January 13, 2021
/
/
Comments Off

on What is Ventilation? Reduce Las Vegas Air Conditioning Costs and Energy Use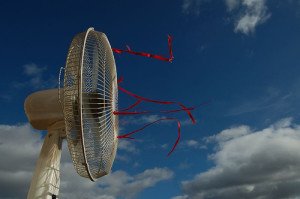 Energy costs can seem unbearable, and keeping a Las Vegas home a decent temperature can seem fiscally impossible. With energy costs continuing to soar, homeowners may want to turn to other methods to help keep their homes cooler and comfortable. There are several ways in which people can help to keep their home cooler without having to spend any money, and it can be helpful to the environment as well.
First, homeowners can work to make sure that the base level of heat in the home stays at a minimum. This could include keeping some curtains over windows that let in a lot of sun. This allows the air conditioning to do less work to keep the home cool. Even a tree in front of the house can keep the home cooler overall.
Next, those who want to spend less on air conditioning can try to keep the temperature a little bit higher. Every degree lower costs a lot, so while it can be nice to walk into a cold house, it can end up being really expensive. Learning to tolerate a slightly higher temperature in the home can help to save money over time, while still using the air conditioning to make living in Las Vegas bearable.
Lastly, fans can do a lot to keep the home cooler. This could mean installing a ceiling fan, getting several box fans to keep the home more comfortable. It feels nice to be standing in front of a fan, and doesn't cost anywhere near the amount that using the air conditioner is going to. On days when people are debating whether or not to turn on the air, sometimes just turning on the fans can lower the cost overall.
All content provided on the Air Zone Cooling & Heating blog is for informational purposes only. The owner of this blog makes no representations as to the accuracy or completeness of any information on this site or found by following any link on this site.
Let us know the best way to reach you and we'll contact you soon to schedule your service!
* Indicates required questions